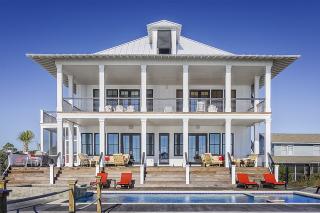 If you happen to live in a part of the country susceptible to major storms or hurricanes, such as Florida, you should think about making sure that you have the strongest windows installed. For many people within the Sunshine State, impact windows are a must. The more you know about the benefits of hurricane resistant windows in Miami, the easier it is to find an installation that fits in with your goals and budget.
Why Hurricane Resistant Window Installation?
Windows crafted from hurricane-resistant glass have a better chance of protecting you and your belongings during a hurricane or tropical storm. These are just a few of the known benefits of working with Signature Impact Windows & Doors for your hurricane-resistant window installation: 
Protect your home from wind and hurricane damage. A significant benefit of hurricane resistant windows in Miami is that you can prevent window damage, thus protecting your interior, people, and pets inside. Hurricane glass is specially made to withstand major storm events, meaning that it will not break even when under extreme pressure, hit with flying debris, or strong wind gusts.
You will have the chance to improve energy efficiency. Because hurricane windows are double-paned, they also give you maximum UV protection. This glass helps block out many of the harmful UV rays from the sun, which also prevents outdoor heat from getting into your home. What this does is give your cooling system the ability to operate more efficiently.
They offer powerful noise reduction. Something many people may not think about is the level of noise reduction that impact windows provide. When you work with us at Signature Impact Windows & Doors, we will go over noise reduction and how the double-paned windows help to reduce noise that commonly comes from neighbors, dogs, construction, traffic, and more. Overall, your home will be peaceful, and your surrounding neighbors will also be sheltered from your pets, music, and other noises coming from your home.
A combination of beauty and safety. You know that you always want your property to have excellent curb appeal, and we have beautiful windows that will look amazing as they protect. We are happy to go over all of the styles and options available to have the protection you need without ever having to compromise on durability, safety, and peace of mind.
This makes for a long-term investment. Impact windows go through a series of testing to become certified. With all of this testing for durability, you are adding more value to your home. This is an excellent selling point should you wish to put your home on the market in the future. 
Do you want to know more about hurricane resistant windows in Miami? Contact us at Signature Impact Windows & Doors by calling (305) 912-7493, and we will be happy to set up a time for you to have a consultation and cost estimate. Our team is always here to address any questions or concerns about window options and turnaround time.
Signature Impact Windows and Doors
(305) 912 7493
7266 NW 25 ST, Miami, Fl 33122