Get the Greatest Impact Windows in Miami
One of the particular characteristics of living in Miami is the weather. Hurricane season occurs every year, and with each of these natural events, significant structural damage occurs to homes and businesses. That is why homeowners must use devices that help them protect their properties from the elements, such as top-notch hurricane-proof windows and doors.
In the market, you are sure to find a variety of companies that offer prime hurricane windows in Miami. However, you will not find a better alternative than the products we offer at Signature. It is essential that you learn a little more about why we offer the finest impact windows in Miami.
Why Choose Signature Products?
Quality
We offer the leading Miami hurricane impact windows because we use the highest quality materials. An impact window is manufactured using a layer of tough translucent material sandwiched between two layers of glass. At Signature, we use highly durable tempered glass, which has 4 times the strength rating of conventional glass. Also, we use polyvinyl butyral, or PVB, for the interlayer. This inner layer is the most popular choice, due to its high strength, and the effectiveness it provides in containing the impact of wind, water, and debris.
Resistance
At Signature, we strive to offer our customers the best in the industry. That's why our hurricane windows are built to the highest industry standards. We adhere to the strict guidelines of the American Society for Testing and Materials and local building codes. To achieve this standard, our windows undergo stringent testing that includes a simulated pressure test and a large missile impact test.
Variety
We want our impact windows to fit your needs. That's why we give you 3 different frame alternatives to choose from. If you are looking for strength, the aluminum frame is your ideal choice. If instead, you want the added benefit of the impact window to be noise reduction, then the wood frame is perfect as well. Finally, if you are looking for incredible thermal insulation and energy efficiency, vinyl is your ideal alternative.
Savings
By installing our top-of-the-line Miami impact windows, you're not only making an excellent investment; you can save thousands of dollars. First of all, the incredible ultraviolet protection of our tempered glass will prevent unnecessary expenses on furniture or carpets that are damaged by sun exposure. Besides, the exceptional thermal efficiency of our windows will bring you significant savings on your electricity and gas bill, as you won't have to use the devices that much to regulate the temperature. Finally, by installing a premium impact window like the ones we offer at Signature, you can save up to 45% on your insurance policy.
Get the Premium Impact Windows in Miami at the Best Price
For us, the primary objective is the safety of your loved ones, your employees, and your assets. That is why we strive to provide the most competitive prices in Miami. The idea is to always provide our clients with the best price/value ratio in the market. Also, we provide up to 100% financing, so you can offer your property the protection you want and need today. Contact Signature and enjoy the best impact windows in Florida.
If you are a Florida homeowner, you already know that you need to have some protection on your windows due to all of the storms that come through. Rather than having to try to board up your windows and doors with each storm, you may want to look into your options for high-quality impact windows in Miami. Why Impact Windows? Many people understand that storm and hurricane-safe windows do a much better …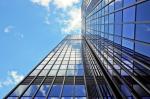 One of the particular characteristics of Miami is the weather. Every year, hurricane season hits the city, causing significant property damage. This is why home and business owners must look for different structural alternatives to protect their properties.Traditionally, people opted for mechanical protection, i.e., boarding up windows and other protective objects. However, the wisest thing to do is to install high-quality impact windows. It is essential that you know what …
Signature Impact Windows and Doors
(305) 912 7493
7266 NW 25 ST
Miami Fl 33122 US